Are you clear on the Microsoft ERP offering?
Madeira, Navision, Great Plains, Tenerife, Dynamics AX, Dynamics NAV, Dynamics SL, Dynamics 365 Business Central, Finance and Operations – the Microsoft ERP (enterprise resource planning) portfolio is complex and can be confusing. There are many established products, lots of emerging products and converging solutions that weren't traditionally ERP applications edging in.
We've prepared this guide to help New Zealand businesses navigate the world of Microsoft ERP and decide what's best.
The guide will help you understand: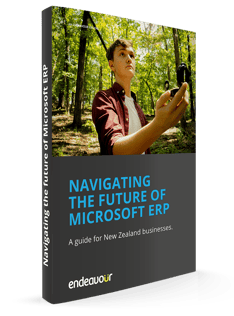 All the products currently on offer in the Microsoft portfolio.
Dynamics 365 - the future of Microsoft's modern business offering and its features.
Benefits of the integrated Dynamics 365 platform.
Next steps for users of NAV / GP / SL / AX products.
Fill out the form to download your copy of the eBook.